CREATIVE BEACH CLEAN: Creating with plastic ocean trash to Say No to Plastic Sea. Inspiration and fun. Artist initiative. Revised edition 2017. Front cover: plastic bottle tops washed up on cold seaweed, west coast Scotland. Back cover: red toes and blue plastic washed up on hot sand, west coast Australia!
Making visual impact to get your attention. Looking for a publisher, meanwhile we self published 652 pages, 1.7 kilos.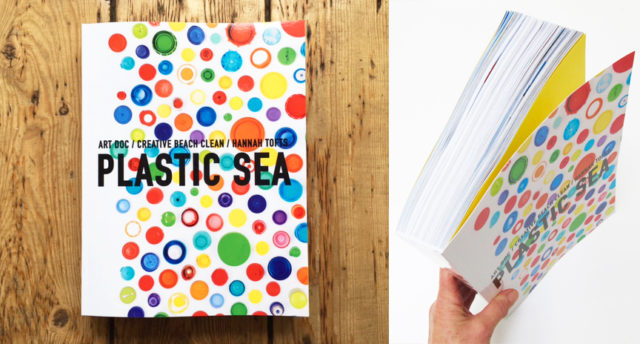 A global issue on my doorstep. Documented, collected, created, photographed and written by Hannah Tofts MA RCA, artist/designer/accidental activist, Scotland. Designed and produced by Jan Battem, Amsterdam, www.battem.com. Studio shots on white photographed by Shannon Tofts, Edinburgh, www.shannontofts.com.
Photographed on OCEAN sarong, designs of plastic ocean trash: Blue colours on 100% cotton.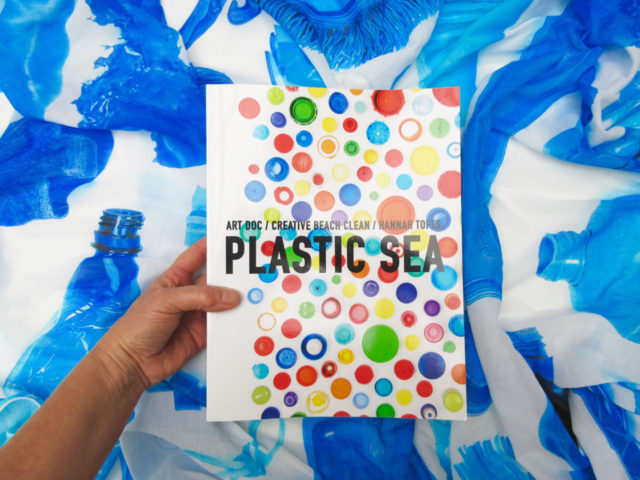 "more plastic than fish in the sea by 2050"