Beach Clean Sarongs, my plastic ocean trash designs digitally printed on 100% unbleached cotton to spread a message. See more behind the scenes in stories on LETSGOTOTHEBEACH.org.
It's 11 years ago since we started, just 2 of us artist/designers with big ideas; Designer Jan Battem in Amsterdam and me in Scotland. With the generous support of creative director Henk Seelt and my brother, photographer Shannon Tofts . It's been a passionate journey of driven belief against all odds to get this far. Collecting and sorting enough plastic ocean trash to make with. And this was all before BBC's Blue Planet, when overnight everyone got it! Then I didn't have to think how to write the message anymore.
A trip to Australia and hot beach living; where my Dad wrote me a more positive name 'let's go to the beach'. After which Jan and I brainstormed a beachwear brand and product starting with sarongs: to TIE IT! WAVE IT! WEAR IT! to say no to a plastic sea. Successfully Kickstarter Crowdfunded our first print run.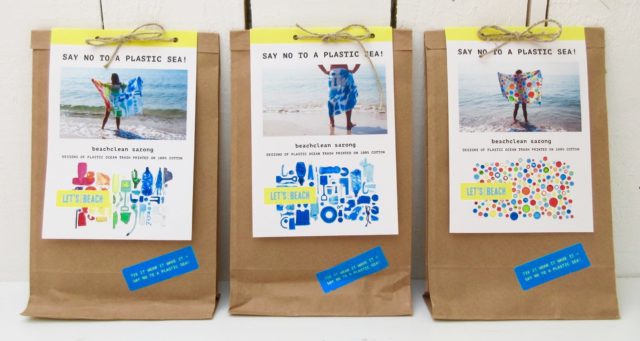 Was hard choosing x3 designs out of our 10. SWIM, OCEAN and SPLASH! New packaging after the Crowdfunded packaging box, 1 year later, including x2 postcards and a flyer: lighter, easier for shops as gifts. Cheaper to post, with paper no plastic. Donating 5% to one of 6 nominated marine charities when you  buy online.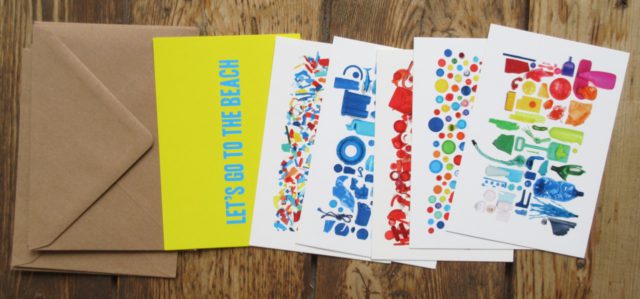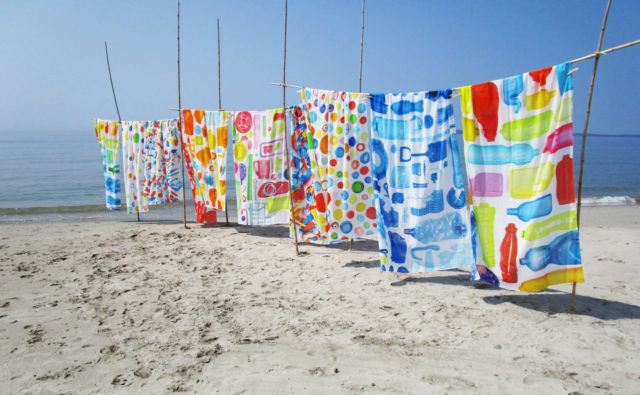 Exciting seeing you post up your sarongs from all over the world!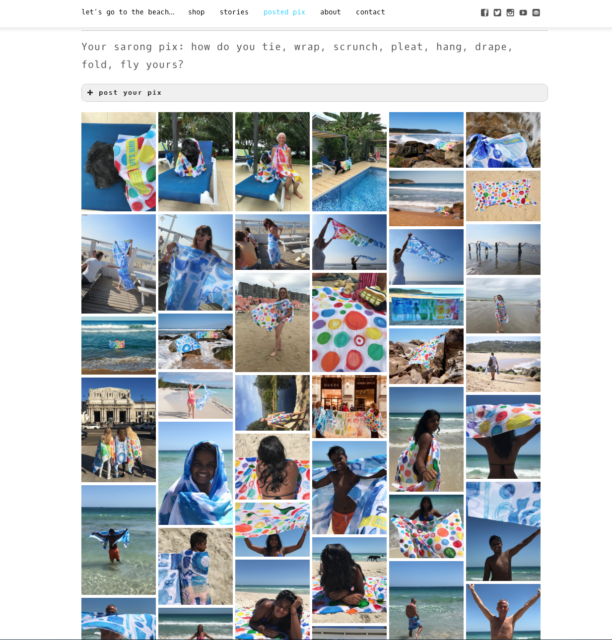 The hardest part was getting 6 marine conservation orgs on board as our donation recipients… but we did.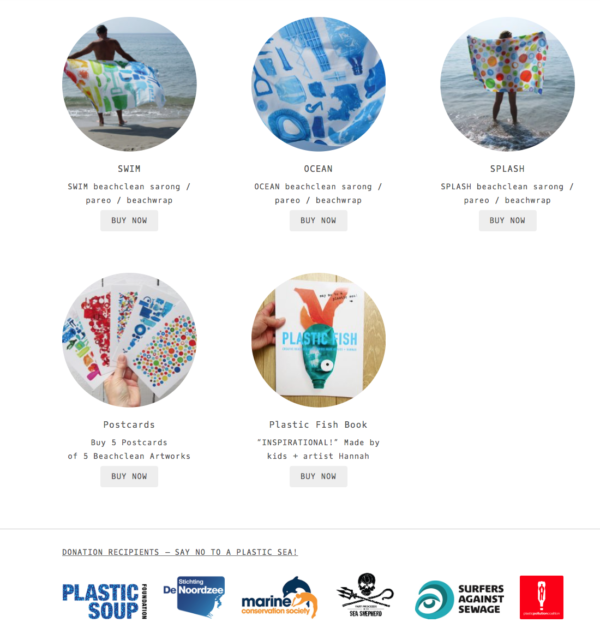 Meanwhile we were sampling like mad, looking for best colours and quality, all as non textile designers. A trip to Frankfurt textile fair to meet the manufacturers, designing, writing, printing cards, researching packaging, trying out sizes of logos. Would never have started if I'd known how much was involved.
Designed a printed wash-care label to minimise production and fuss.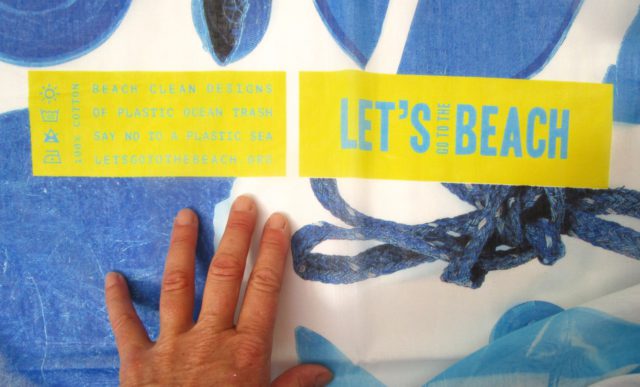 Fulfilling the Crowdfunded orders: folding the boxes for the packaging, wrapping  your sarongs in tissue, writing cards, packaging to post with stickers. Epic.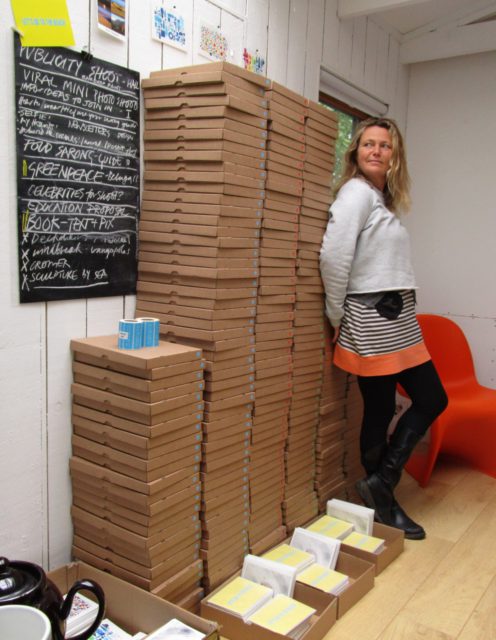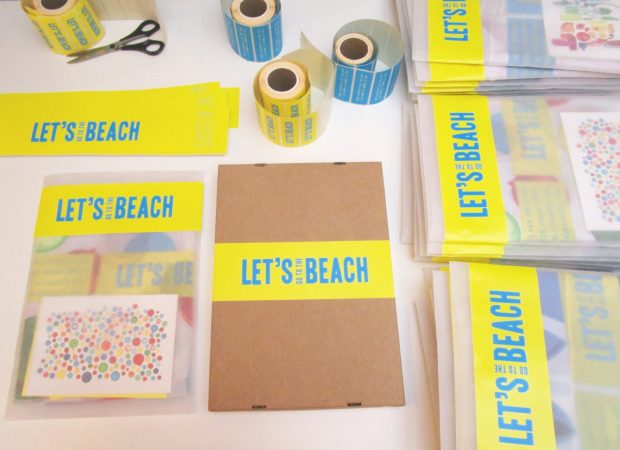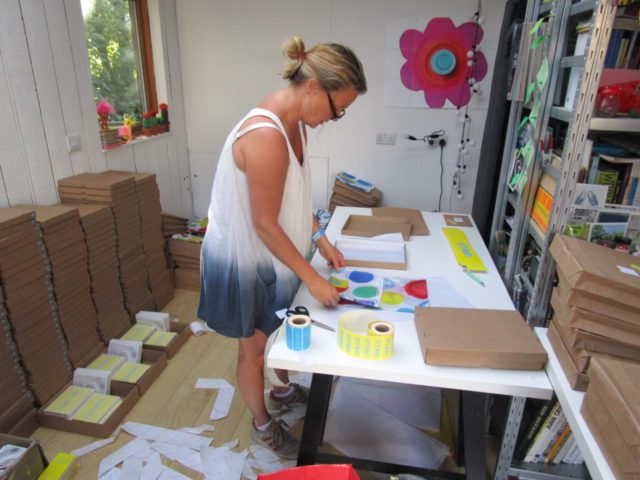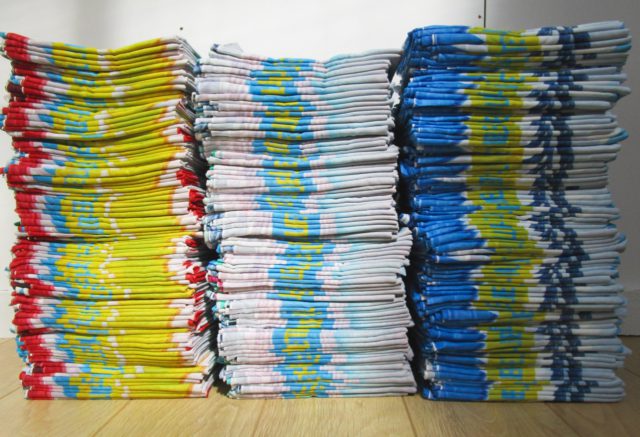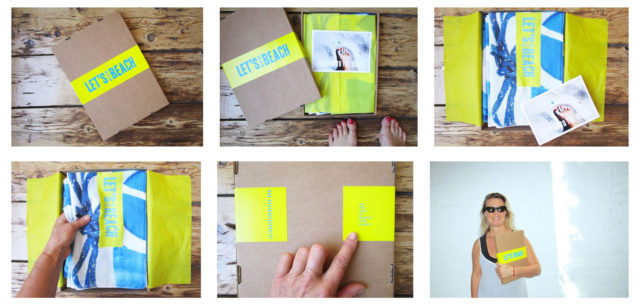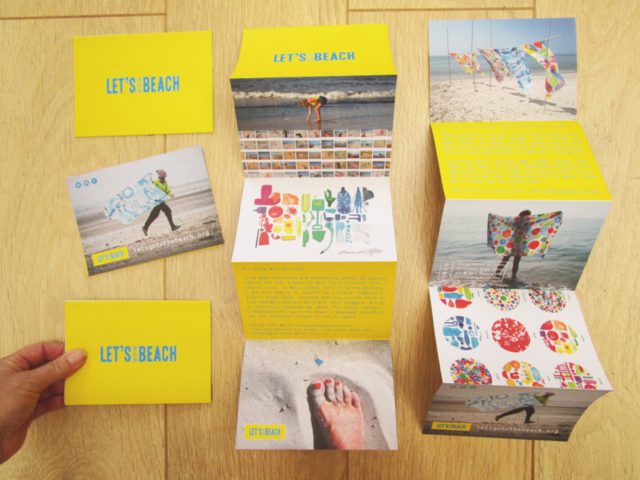 Then we needed sample sarong model photographs for the website before we got our production started. Using myself and my Highlander partner as shy models in chilly Scotland to look like Bali. With game surfers in Holland to look like California.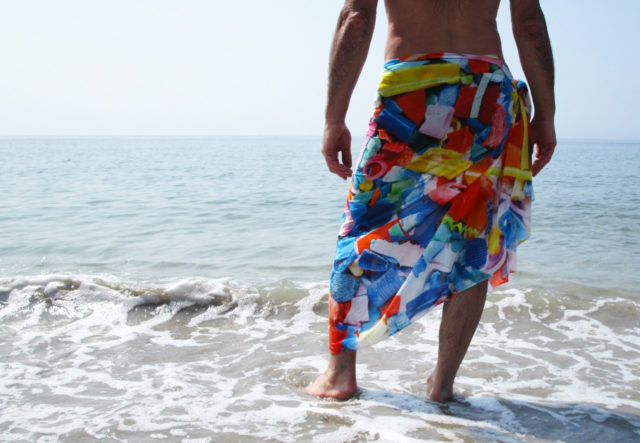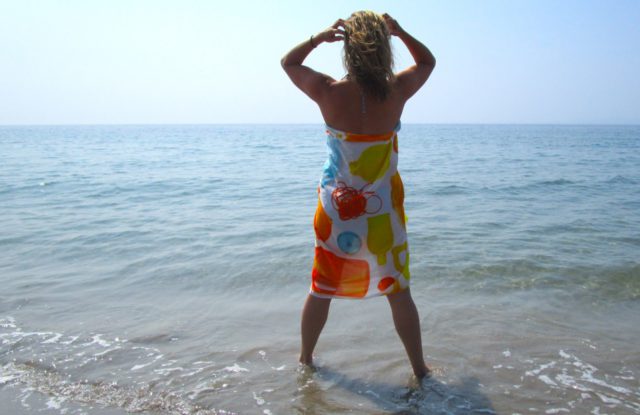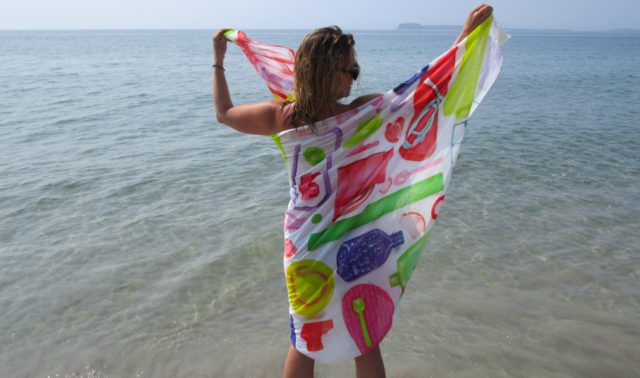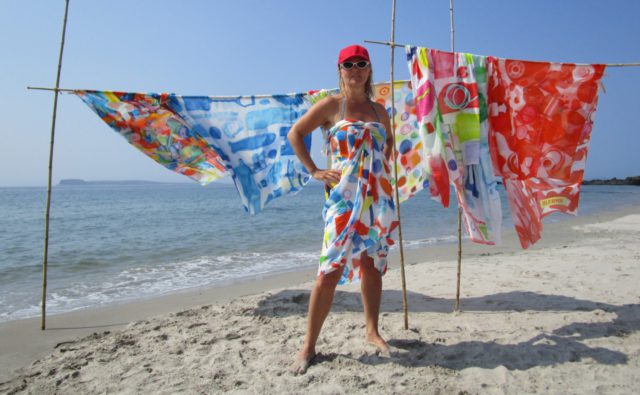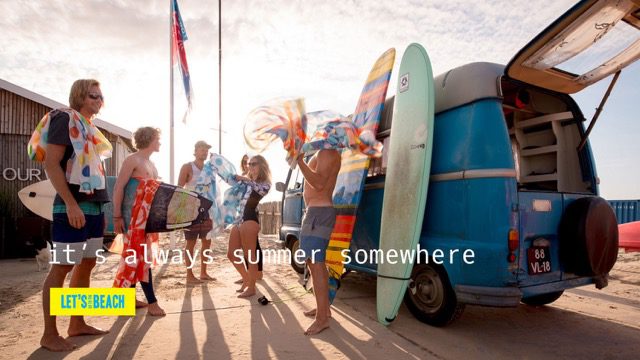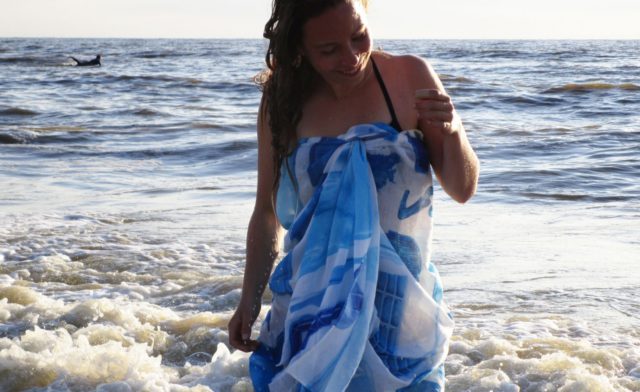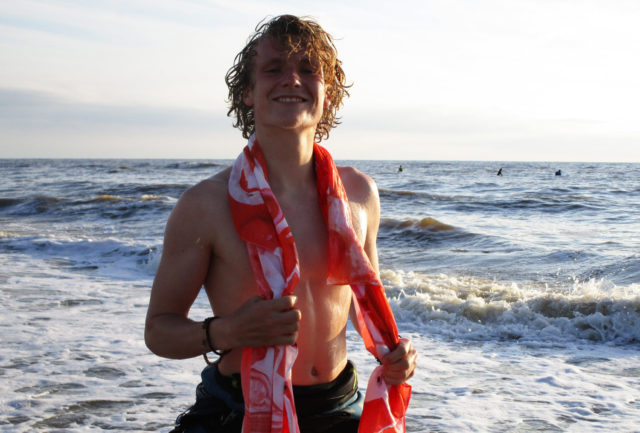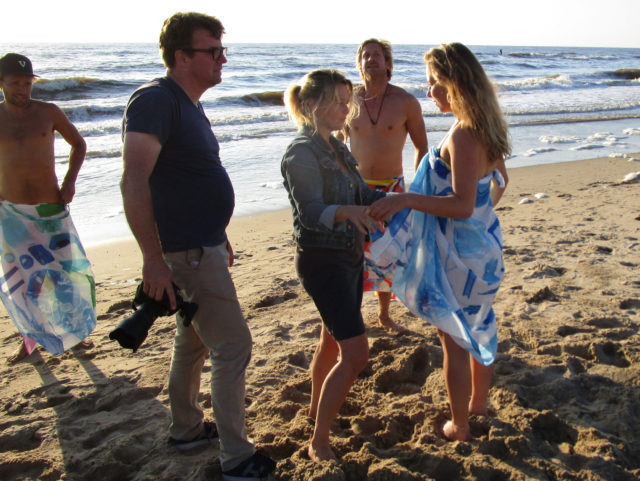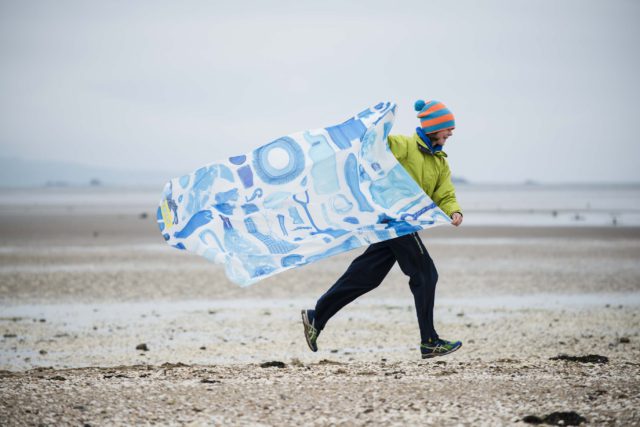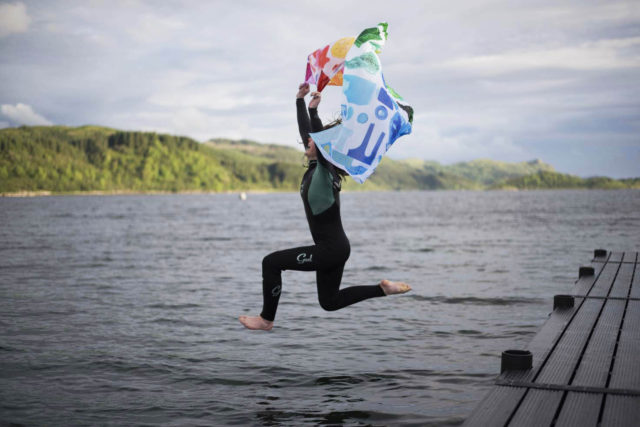 Still developing the ideas and looking for sponsors to make it accessible for all. Creative initiative!