Have you seen Zzebbraa? A curious creature, an adventurer in nature; my vehicle for exploring the extraordinary in the everyday. www.zzebbraa.com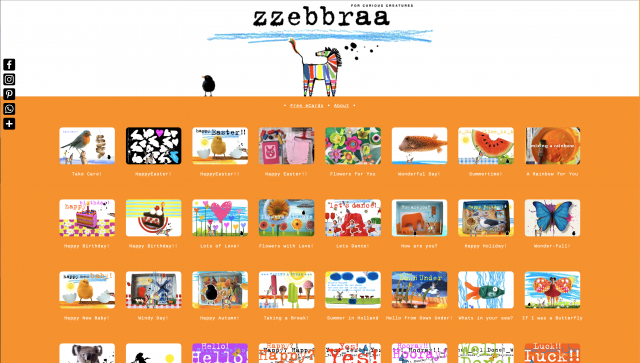 Zzebbraa lives online in a beautiful website designed by Jan Battem of Creative Direction, Amsterdam. He's hand drawn and collaged by me, while online he's animated by Jan, his co-designer and biggest champion. Jan loves animals. See the Have a Wonderful Day e-card  – smile as you see the fish kiss!

Creative sessions with creche groups; the kids all wanted a sleepover with my Zzebbraa soft toy! (sample made by Inge van Manen, another Zzebbraa supporter.)
Creative kids brand for arts materials and clothing.
Zzebbraa doesn't speak, but makes questioning noises. He moves in a cardboard cut-out style.
Blackbird is his wise friend who looks like one of Zzebbraa's inky splatters. They live in a handmade collage world with a mixture of paint, drawings, 3d animals and things.
Zzebbraa ontdekt water! / Zzebbraa goes Splash! A story about water. Book printed by Heliris in Dutch.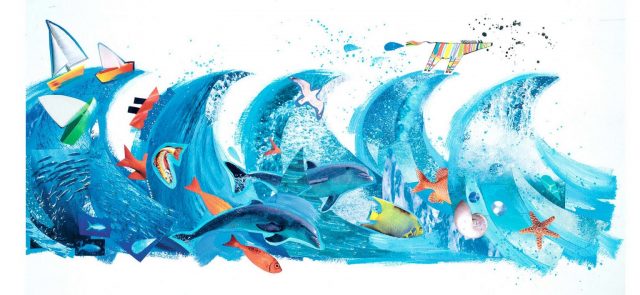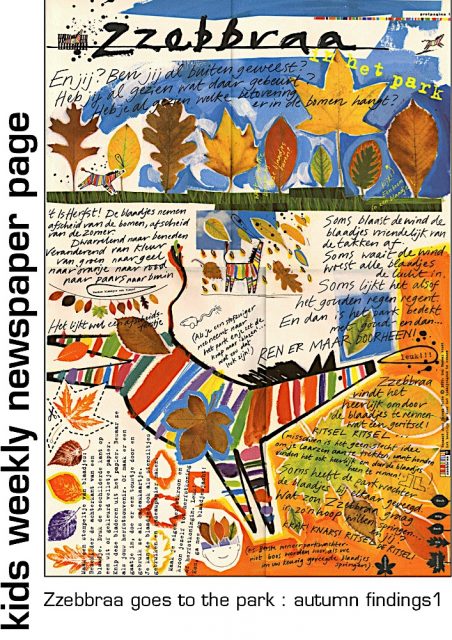 A Zzebbraa-creative-kids page for Dutch newspaper Het Parool, Amsterdam.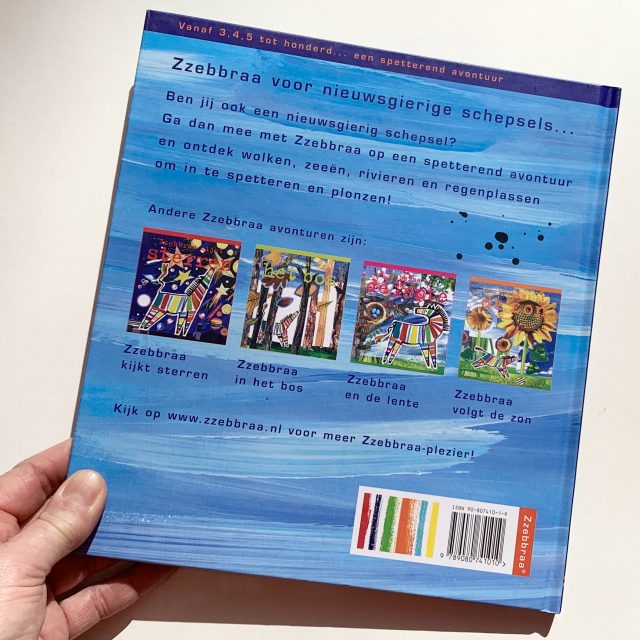 More adventures – Zzebbraa follows the sun/Zzebbraa looks at stars/Zzebbraa in the woods/Zzebbraa in spring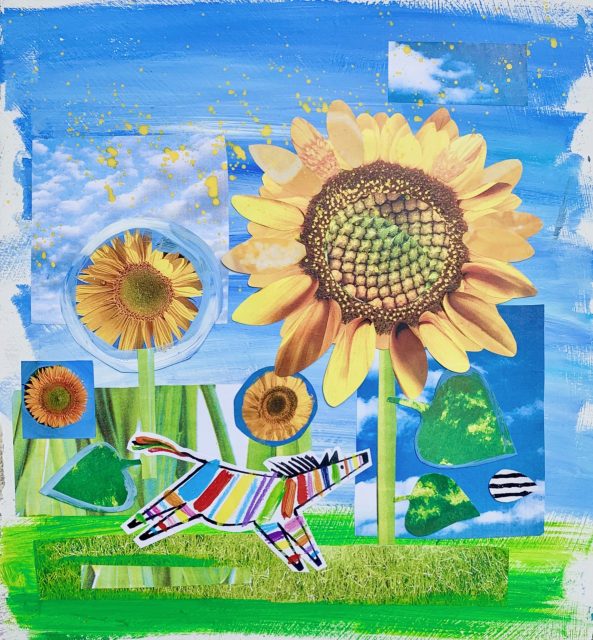 Zzebbraa had his own exhibition in IPABO teacher training school, Amsterdam.
He's animated in a butterfly movie. Almost commissioned by CBBC to do x52 3 minute animated shorts.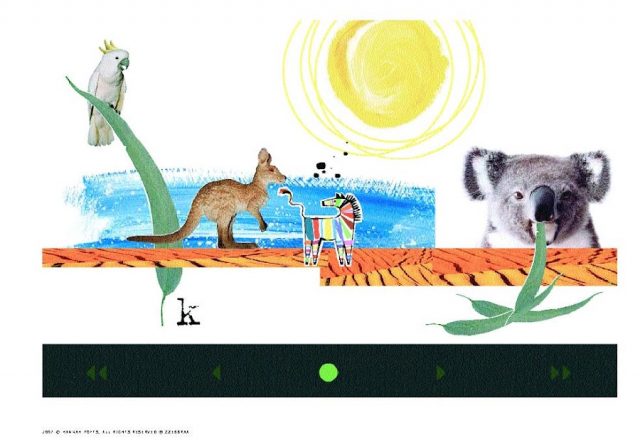 He runs through an animated A-Z adventure game.
Print product: create+make cards for children, A5 postcards with coloured envelopes.